Users with lenovo(android) devices can easily factory reset devices using the hardware key combinations. To prevent this, you can configure the Lenovo OEMConfig policy through SureMDM to disable the hard factory reset feature altogether on your Lenovo devices.
Steps to Disable Hard Factory Reset with OEMConfig on Lenovo Devices:
1. Log into your SureMDM console.
2. Navigate to Profiles section, select Android platform and hit Add.
3. Now navigate and select the OEMConfig Policy and click on Configure.
4. Select the Lenovo OEMConfig from the drop-down menu of Select the Required App (see image below). This will list all the possible policies which can be set on Lenovo devices through the OEMConfig Policy.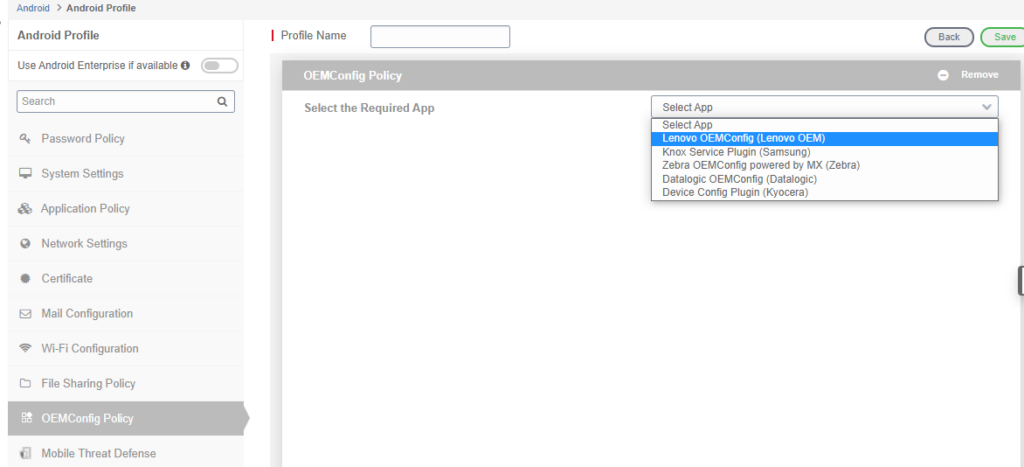 5. Expand Device management Policy to see more options and enable the options Disable Hard Reset Items and Disable Fastboot (refer image below):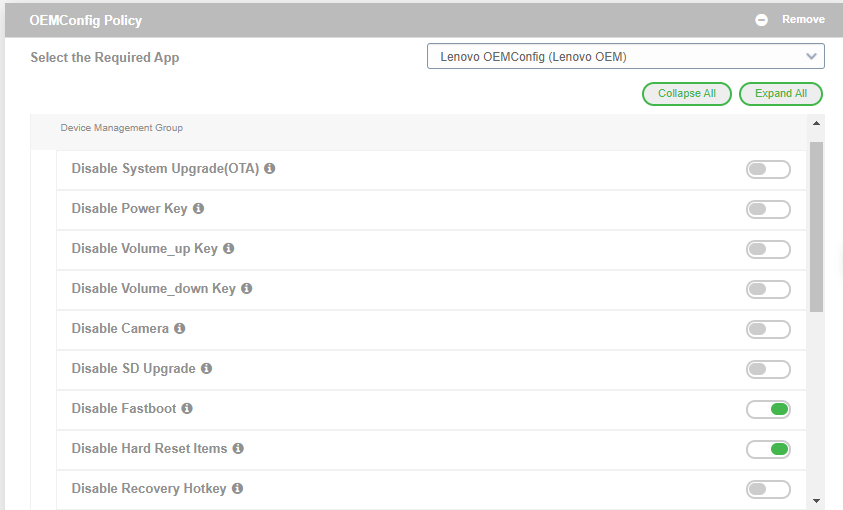 6. Name the Profile and click on Save to finish configuring the OEMConfig policy.
7. Now go to Home page and select the desired device(s) or group(s), and click on Apply to deploy the saved Profile.
Once the same is deployed successfully, the changes will reflect on your lenovo device(s) and the users won't be able to hard reset the device using the hardware key combinations.
For any further assistance, reach out to us – techsupport@42gears.com or chat with one of our specialist – Chat Now.
To know more about SureMDM and to signup for a free trial, click here.