Once you have signed up for SureMDM, you will need to enroll the Android devices to SureMDM. For this, you will need to download and Install the SureMDM Agent on the device.

Further, follow the below-mentioned steps to configure the SureMDM Agent on the device.
Launch the SureMDM Agent on the device. You will see the Get started screen. Tap on the Get started button.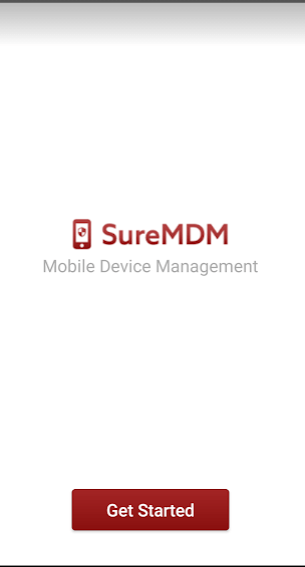 2. SureMDM Agent will request a set of system permissions before proceeding with the configurations. Please grant the permissions to help the app work full-fledged on the device. Further click Continue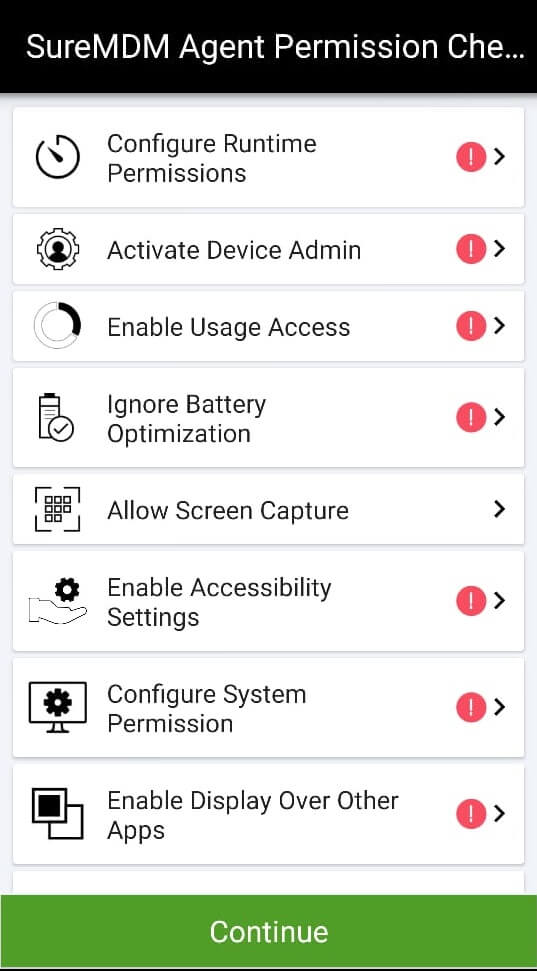 3. You will be navigated to the Enrollment page. Here you will two ways to enroll the device to the console.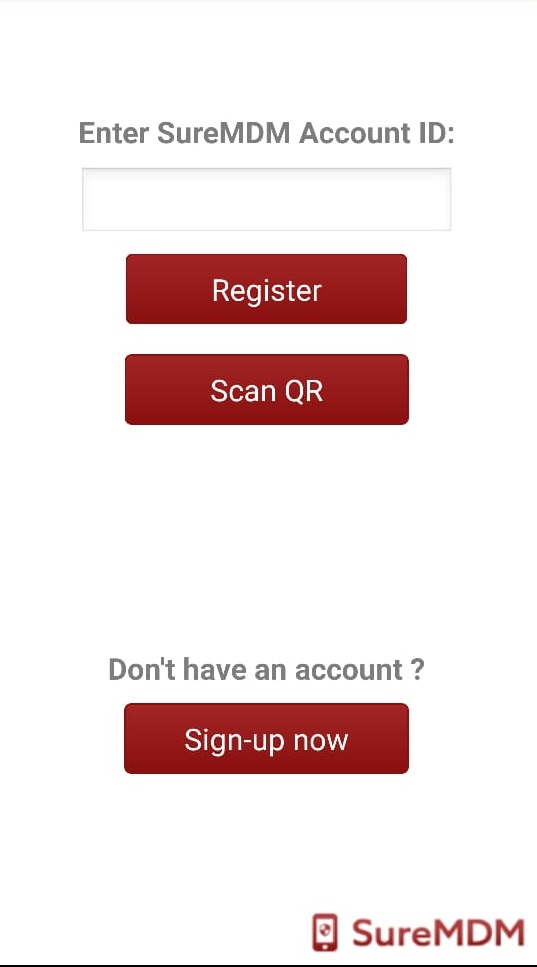 Register the device manually
Tap on Register
Enter SureMDM Account ID
Configure Server Path: The server path would be the SureMDM web console URL.

Note: The SureMDM server path domain name will be populated to choose as the admin starts entering the valid server path.
Click on the Next button that shows a message as SureMDM Server is running.
Further click on Continue
On Configure Device Name page, choose the appropriate option to set the device to show on the SureMDM console.



Set Device Name Manually
User IMEI Number
Use Mac Address
Use System Generated Name
User Serial Number

Click Register
Register the device using the Scan QR code
Tap on the Scan QR
Read the QR from the SureMDM console
Note: Admin can create a QR code on the SureMDM web console using which the devices can be configured faster and easily. Click here for details on how to create a QR code on the SureMDM web console.
Once the enrollment is completed, the device screen will show the Device name and status as Online.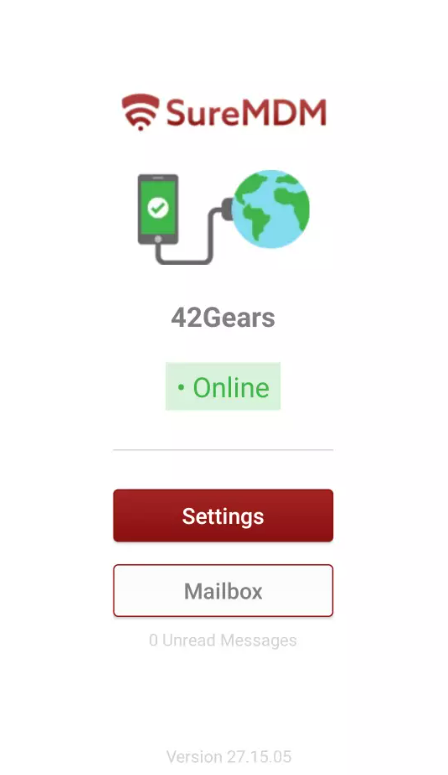 On the SureMDM web console, the device will be listed in the device Grid.

To register for a free trial of SureMDM, click here.