IT admins can quickly perform certain actions by right-clicking a device listed in SureMDM's Device Grid.

To execute right-click actions on a device,
1. Log into the SureMDM console.
2. On the SureMDM console, navigate to Home.
The enrolled devices will be listed in the Device Grid.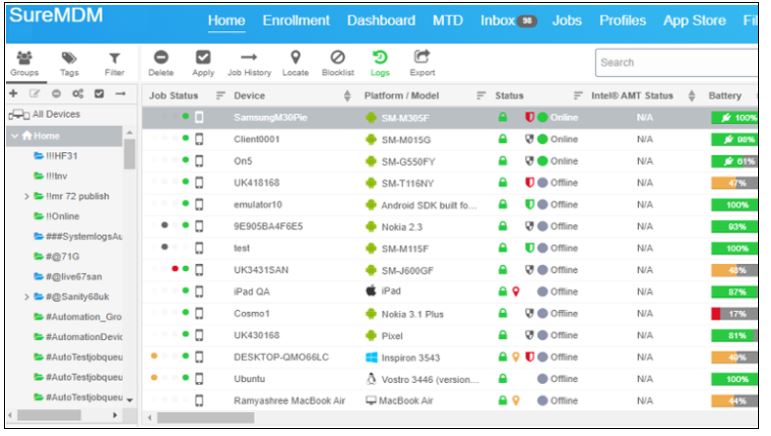 3. Select and right-click on a device.
A context menu will appear with the following options based on the device's platform.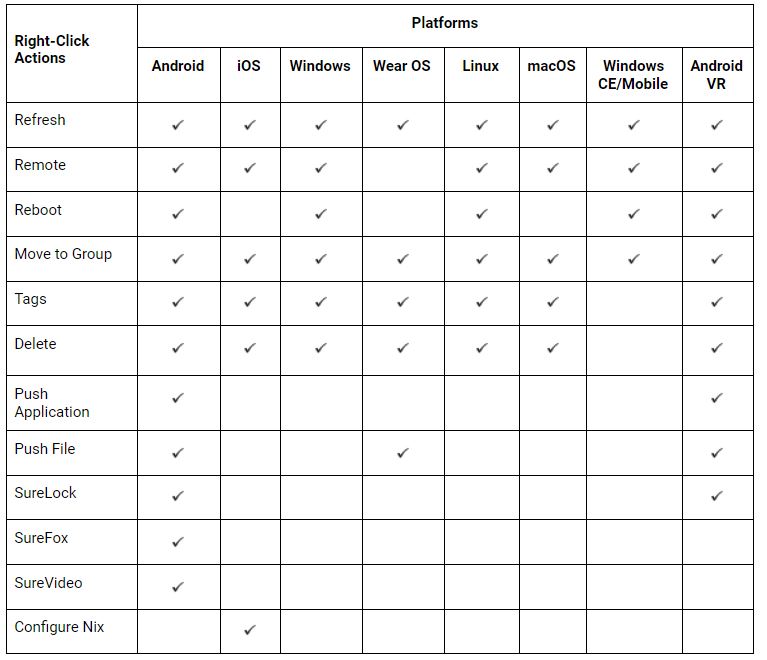 Description of Right-Click Actions

Right-Click Actions

Descriptions
Refresh
Refresh a device
Remote
Initiate a remote connection of a device
Reboot
Restart the device
Move to Group
Move the device to a Group
Tags
Move the device to a Tag
Delete
Delete a device from the Device Grid
Push Application
Install an application on a device
Push File
Upload a file on a device
SureLock
Install and manage SureLock settings on a device
SureFox
Install and manage SureFox settings on a device
SureVideo
Install and manage SureVideo settings on a device
Configure SureMDM Agent
Configure SureMDM Agent settings on a device
4. Select an action and click Ok.
The specific action will be executed on the device.