Certain scenarios will demand enterprises to use private applications in their deployment. Using SureMDM, admins can push these applications onto the devices using jobs or profiles.
Below we discuss the steps involved in pushing private apps to devices enrolled to SureMDM in Android Enterprise. Admins can add these apps to Play For Work(PFW) and install them using Profiles.
Log into SureMDM web console and navigate to Profiles.
Select Android and click Add (+). Enter the Profile Name.
Select Application Policy and click on Configure.
Check Enable Play Store option and tap on Add(+) to add applications.

5. Select the Play For Work option in the Select Application Source screen.
6. You will be navigated to the Android Enterprise Apps screen. Select the Private apps option. You will be further asked to Upload Private Apps by clicking on Add(+).

7. Once done, you will be prompted with a screen asking you to enter the Title and Upload the APK file to proceed. Upload the APK and click on Create. You will be prompted to enter your E-mail ID for updates on the application.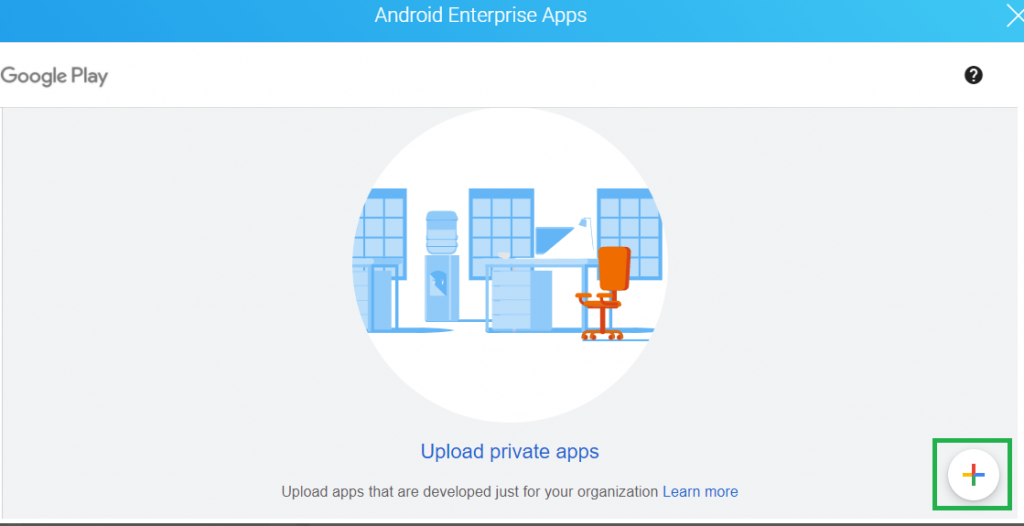 8. Save the Profile and push it on the desired device(s)
This will add private apps to Android Enterprise devices.
For more details on our products, click here