SureMDM now has a brand new feature that provides a view into what all applications are installed on the phone. Go to the SureMDM web console, select the phone and click the Apps button in the toolbar.
What's more? You also uninstall any unnecessary applications right from the web console even if the actual mobile device is out in the field.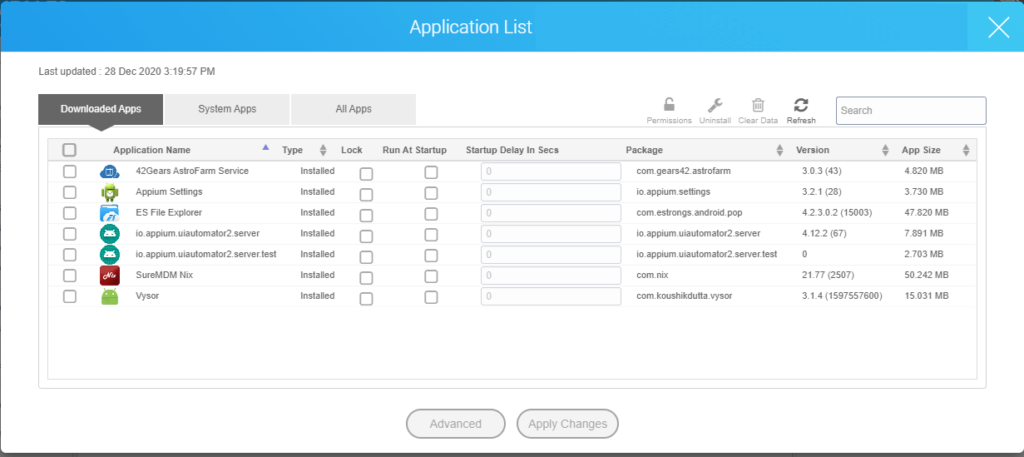 Application protection, application locking, software inventory reporting, etc will be added in the next release.
Use SureMDM and take control of your corporate mobile phones. You can learn more about SureMDM at https://www.42gears.com.
For more details on our products, click here
If you need further assistance, please submit a ticket here