SureMDM has been throughout a perfect Mobile Device Management solution and now has become more customizable. Now you can personalize your SureMDM Web Console with the introduction of a new feature – Branding Info. This feature is available for Premium and Enterprise license type of SureMDM. Click here for details.
With Branding Info, you can personalize following things:
Title and Sub Title on the top left of the screen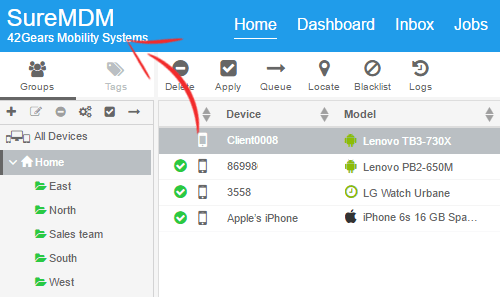 Text Message Footer in the messages sent from Web Console
To change branding information, follow the below-mentioned steps:
1. Log into your SureMDM Web Console
2. On SureMDM Web Console, go to Settings on the top right of the console and click on Account Settings
3. On the Account Settings screen, select Branding Info tab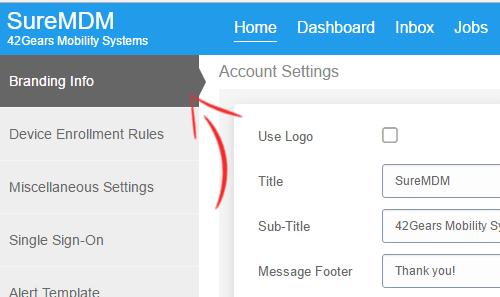 4. Under the Branding Info tab, enter the following details: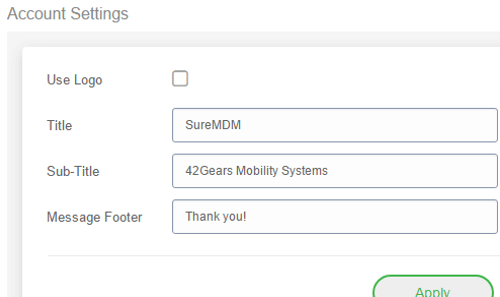 Note: Check the option Use Logo, upload the logo image file from your computer, and enter the message footer(optional).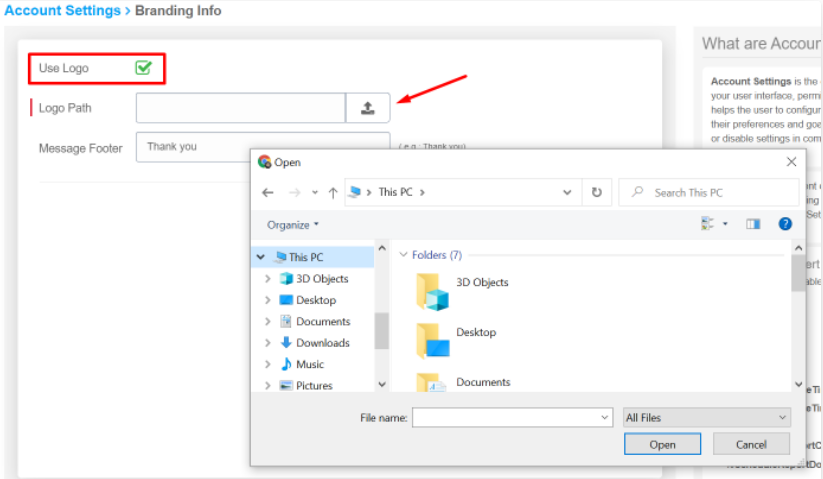 5. Click on Apply to complete.
This will apply the settings to the SureMDM web console and the branding info will be updated.

To register for a free trial, click here.
If you need further assistance, please submit a ticket here