Users and Administrators may occasionally need to change the default Dynamic Actions order in the console to better suit their needs. We do have the choice to arrange or customize the toolbar in such circumstances.
Purpose
The purpose of this knowledge article is to provide a guide on how the Administrators will be able to modify/rearrange the order of Dynamic Actions.
Prerequisites
Users should have a SureMDM Account, as this can be done only via the SureMDM console.
Steps
Login to the SureMDM console.
Navigate to the Settings (Gear icon) that is located at the top right corner of the console and select Account Settings.
Next, select on Customize Settings and choose Customize Toolbar.
Under this setting, you will be able to see all the Predefined Dynamic Actions and User defined Jobs.
Click on any Actions that you want to reorder as per the requirement by dragging it top and bottom.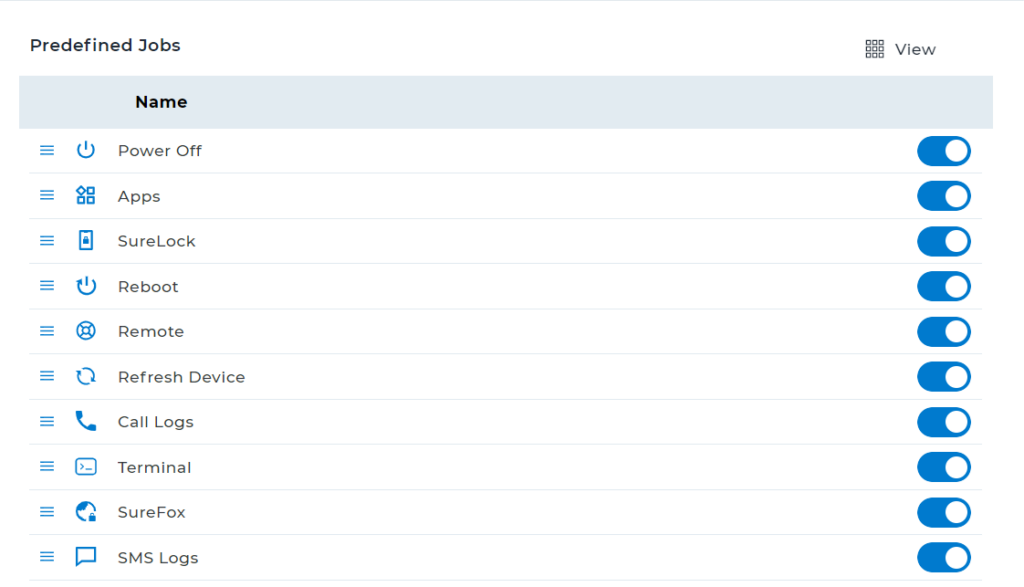 Once done, click on Apply changes at the bottom of the page and this would save all the settings.
Navigate to the SureMDM Home page and the new settings applied would be reflected. If not, please refresh the console.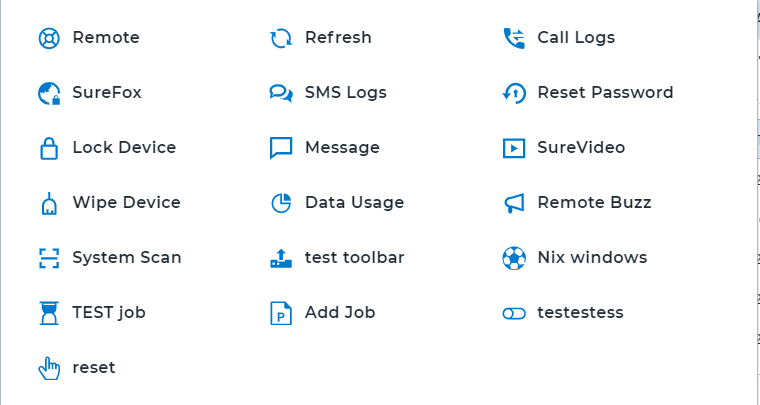 Note: Only Predefined Jobs can be seen in the toolbar, while the User defined Jobs can be seen under "MORE" options.

Need more help? Here's how to get help from our experts.