Sometimes companies would like to display their Logo/Watermark in a video or an Image, with SureVideo it can be easily achieved.
The screen can be personalized with a Watermark/Logo using the Custom Watermark Settings option.
This option will allow the user to select the desired image as a watermark/Logo and place it at the desired position on the screen.
To configure Watermark/Logo on the SureVideo screen, follow these steps:
1. Enter SureVideo Admin Settings.
2. Tap SureVideo Settings the search for Custom Watermark Settings.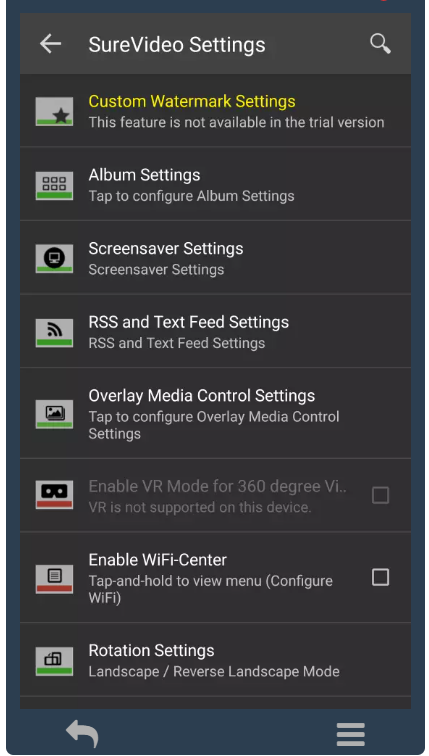 3. On this screen Custom Watermark Settings, select the desired image and position for the watermark to appear on the screen.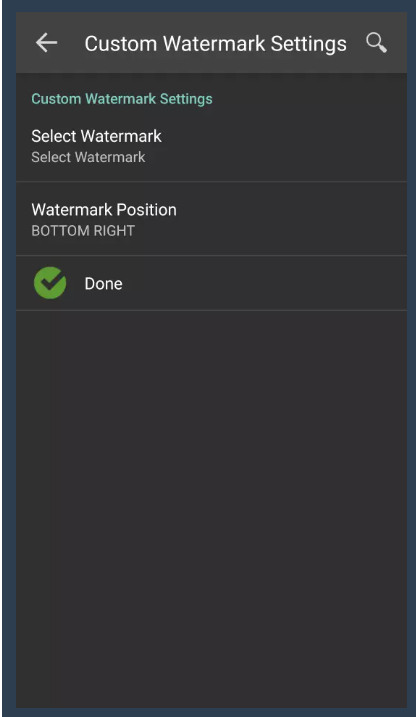 4. Tap on Done and you will have a desired Watermark/Logo on the screen.