Android smartphones and tablets provide a portable, convenient, and powerful platform for businesses. Android 4.0 onwards, Google introduced a bottom bar in Android UI with few buttons on it. This bar helps users multitask and navigate through device applications and settings. Different device manufacturers like Samsung, Asus have extended this bottom bar with even more options like Mini Apps Tray.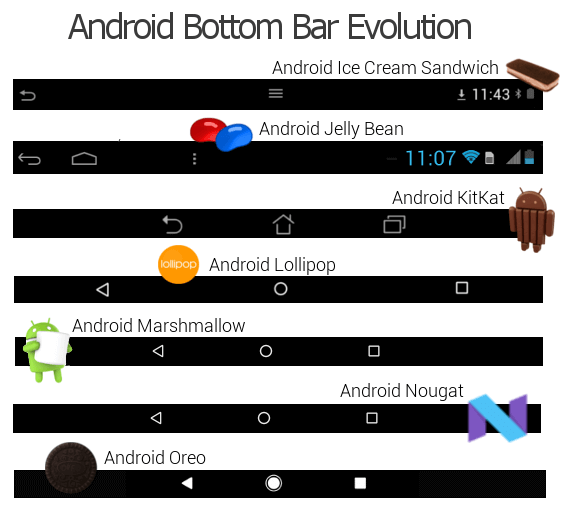 While the bottom bar is a great tool for consumers giving them quick navigation pathways through their Android device, it doesn't fit very well with lots of enterprise use cases. For scenarios like public kiosk, digital signage, where the device is intended to be used for a dedicated purpose, running a particular application all the time, the bottom bar gives access to prohibited sections of Android settings. This can lead to non-functional deployment and device misuse.
The easiest way to prevent this is to completely hide the Bottom Bar on the device. SureLock Kiosk Lockdown can completely hide the Android bottom bar on Samsung devices, and devices with signature permissions. For a list of such manufacturers and our technology partners, please refer to this.
The Hidden Bottom Bar option not only hides the bottom bar but also allows your applications to make full use of available screen space.
Here are the steps to hide your Android device's Bottom Bar:
Launch SureLock.
Tap SureLock Home Screen 5 times within 3 seconds to launch the password prompt.
On the password prompt, enter the SureLock password and launch the Admin Settings screen.
4. On the Admin Settings screen, tap SureLock Settings and navigate to the Hide Bottom bar option.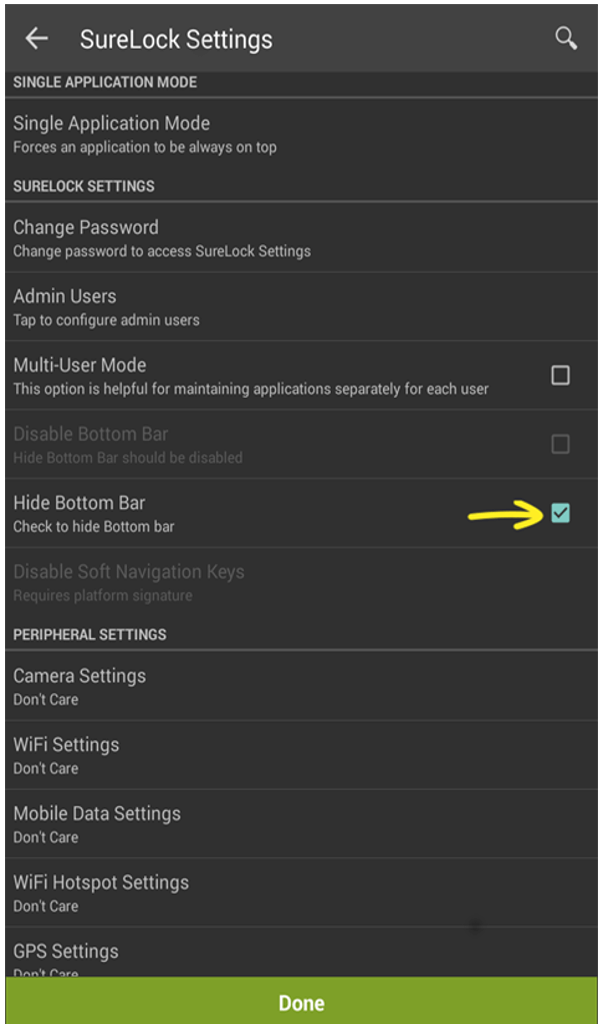 6. Tap Done to complete.
Now, the device might ask for a reboot. Once the device reboots, the bottom bar will be hidden and all the applications will run in the full-Screen mode on SureLock Home Screen.
Note: For Samsung devices, ensure the Enable KNOX option is selected.
For more details on our products, click here
If you need further assistance, please submit a ticket here