If you want to set up a Single Application Mode on Android devices, please look at this post.
SureMDM locks down your iPhone and iPads to run just one application in the foreground all the time. Home Button, Notifications, and Control Center are disabled too.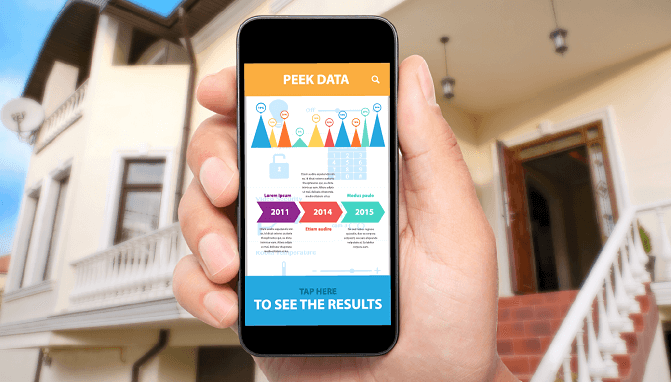 Here are the steps you can follow to lock your iPads and iPhones into Single Application Mode:
Note: Please make sure that you have Supervised Mode enabled on your device. Click here for the steps.
1. Download and install SureMDM Agent for iOS from App Store
2. Once installed, launch SureMDM Agent
3. On SureMDM Agent Welcome Screen, tap Enroll Device
4. On the Enrol Device screen, select from the following two options:
– Register – If you want to use the Account ID and register manually (Account ID is sent to your registered email address after sign up)
– Scan QR – Use this option if you are logged into SureMDM Web Console and want to use the Device Enrollment option to scan and configure the SureMDM Agent
5. On the Install Profile screen, tap Install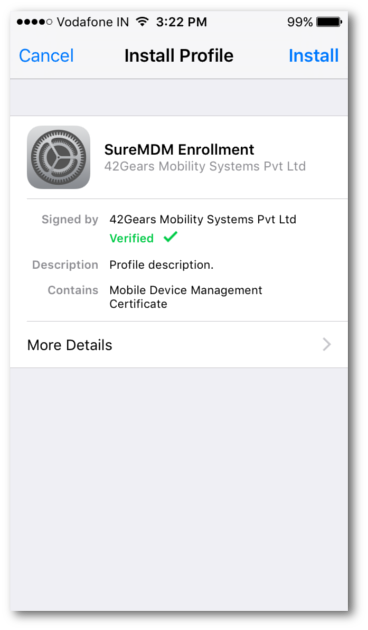 6. Once profile installed, tap Done
7. On successful configuration, SureMDM Agent Home Screen should mention Online
8. Now, login to SureMDM Web Console, click the Profiles option on the top toolbar
9. Select the iOS tab and click Add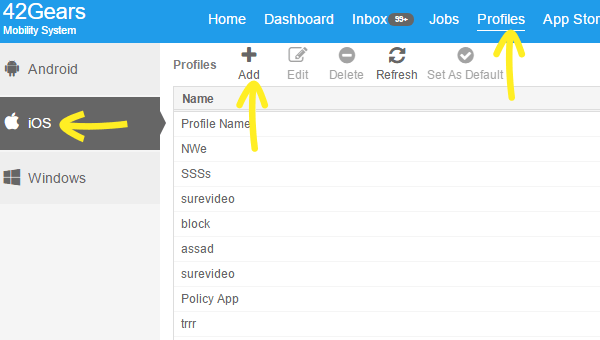 10. On the iOS profile page, give a name to the job and select Single App Mode Profile
11. Click Configure, enter the following details, and click Save
– Lockdown Application
– Single App Mode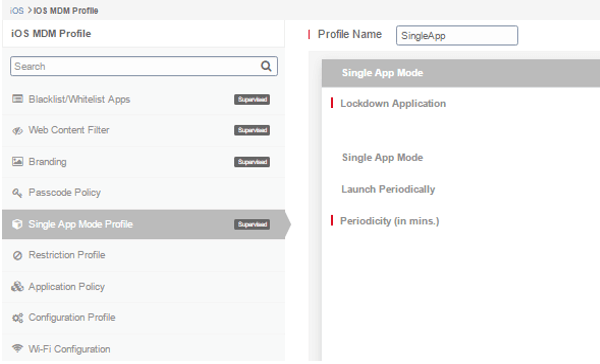 Once done creating the iOS profile, go to SureMDM Home and select the device listed under Device List and apply the created profile.
This will push the profile to the device and will ensure the device will run just one application in the foreground and the users will have no access to home and external hardware buttons.
Register for a 30 days trial, click here
To know about our other products, click here
If you need further assistance, please submit a ticket here