Two-factor authentication is the de-facto way to secure online accounts and apps. It adds another layer of security to the login process through authentication. Basically, it's a crucial endpoint security measure that adds an extra step when signing into high-value services.
In case if you have forgotten or lost access to the Authentication tool to log in. Please follow the below steps to reset the Two-factor Authentication.
1. Navigate to your SureMDM Web Console URL.
2. Enter the login details ( username/email and password ).
3. In the next step, it redirects you to enter the Authentication code.
4. Click on Reset Two-Factor Authentication.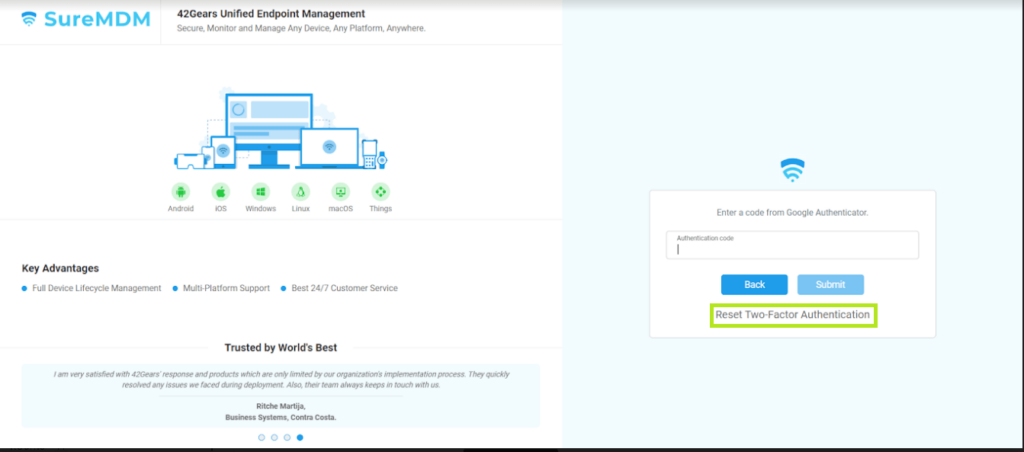 5. Now enter the username associated with your account.
6. Proceed with Captcha Authentication and click on 'Reset'
A SureMDM Two-Factor Authentication reset request will be sent to your registered email address. Click on the provided link to login into your SureMDM console with your username and password. The Two-factor Authentication will now be disabled.
For more details on our products, click here