To restrict the users from erasing the Mac from system settings. Admins can now restrict users from erasing macOS devices.
Purpose
The purpose of this knowledge article is to provide a guide on how to restrict the user from erasing a Mac.
Prerequisites
Supported on macOS 12 and above.
Steps
To configure a profile remotely on the enrolled devices, follow these steps:
Login to the SureMDM Console.
Navigate to Profiles and select the macOS platform.
Click +Add to create a new profile.
Enter a Profile Name.
Select Restriction and click on Configure.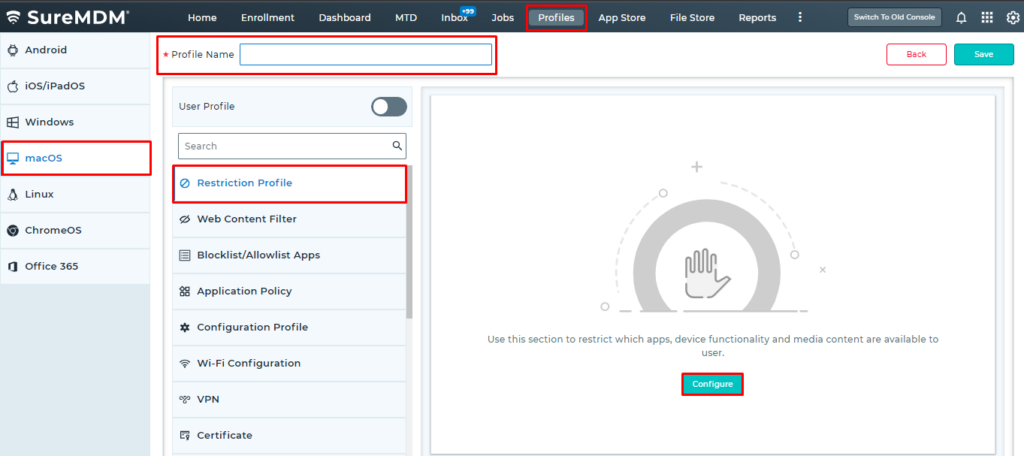 6. Navigate to the Functionality tab.
7. Enable Erase All Content and Settings.
8. Click Save to save the Restriction profile
The newly created profile will be listed in the Profiles section.
9. Go back to the Home tab and select the macOS device(s) or group(s).
10. Click Apply to launch the Apply Profile To Device prompt.
11. In the Apply Profile To Device prompt, select the created profile and click Apply.
Need more help? Here's how to get help from our experts.