Mobility Extensions (MX) is an overall term that represents the configuration, feature available, and experience available on Android Zebra devices based on the OS available on the device.
The versions of MX determine whether certain settings or features are supported on the device for users to use.

Using SureMDM you can remotely find out the MX version available on the Zebra devices.

Below are the steps involved.

1. Log into SureMDM and enroll the Zebra device to the SureMDM web console.
2. Navigate to the Columns as shown in the below screenshot and hover on Installed Application Version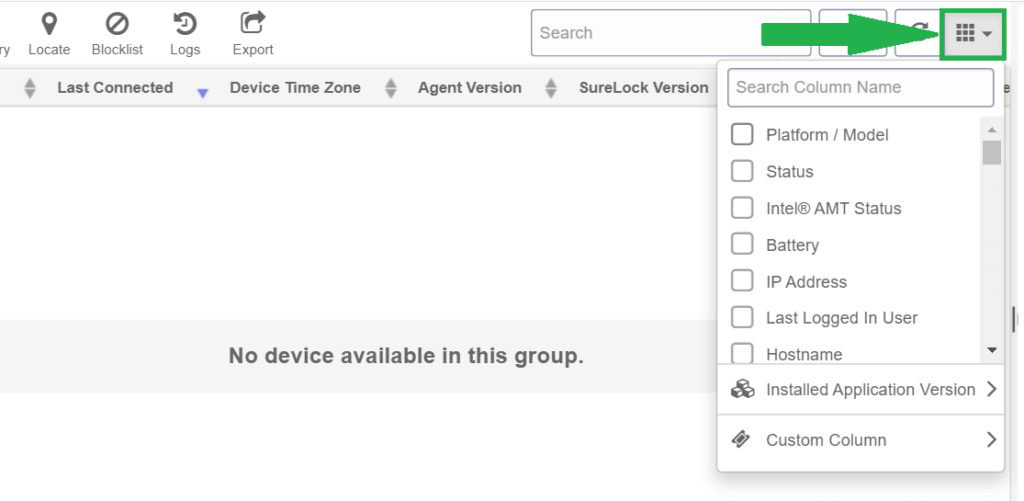 3. Further, search and select com.symbol.mxmf.csp.mx in the search box of the Installed Application Version option.
4. Once done, you will be able to see the MX version for Zebra devices available in your SureMDM web console.

For more details on our products, click here
If you need further assistance, please submit a ticket here