Live wallpapers are one of most unique and wonderful features of Android devices. You can use them to customize the Android experience adding fun and interactivity to the presentation.
Latest version of SureLock for Android allows you to set live wallpaper on your locked down Android screen. So if your Android device supports live wallpaper, you can use them with SureLock too.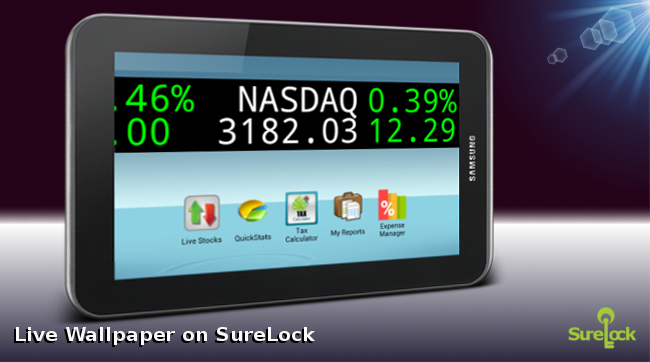 Some benefits of using Live wallpapers are:
Display company logo on enterprise phones and tablets to build brand awareness
Display Live RSS feed for news articles
Display weather or stock ticker
Show up latest offers running at your store
You can create your own custom Android live wallpaper with the help of online live wallpaper generator such as OwnSkin or follow a tutorial to build on your own.
How to set a live wallpaper in SureLock:
1. Long press on your default Android homescreen and select a live wallpaper you wish to use for SureLock.
2. Now launch SureLock and access SureLock Settings using password.
3. Once you are in settings, tap on SureLock Settings.
4. Enable the Use System Wallpaper to set the same wallpaper for your SureLock which is applied to your default home screen. (It can even be a live wallpaper too)
That's it. Once the setting is enabled, you'll be able to see your new wallpaper on SureLock Homescreen too.
To Know more about SureLock, click here