SureFox is a lock-down web browser for Android which allows the end-user to access only the allowed websites.
SureFox has a feature which allows the admin organize the list of allowed websites in categories. This is an important feature to help the user co-ordinate and communicate amongst the various teams he interacts with.

For example a restaurant using a tablet to assist customers can use SureFox to allow the menu of different cuisine in one category and customer feedback form and bill to be paid in another category. This will help the customer be certain about which file or category he has to look into to do what.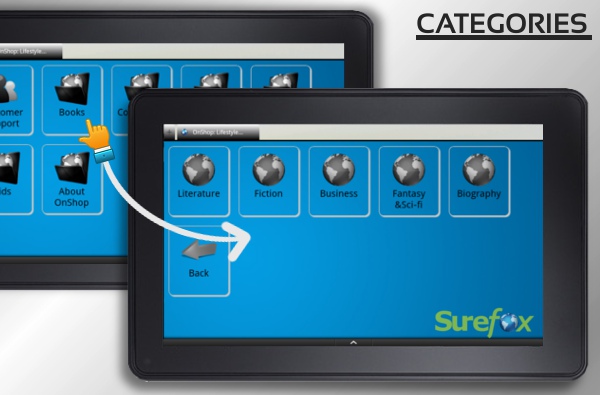 Below are the steps to create categories on SureFox homescreen.
Go to SureFox Settings
Tap on Manage Categories
Tap on Add to create a new category. You can also tap on any existing category to rename or delete it.

This will create a category on the SureFox homescreen. Once this is done, you will need to add allowed websites to Categories.

Below are the steps to do this.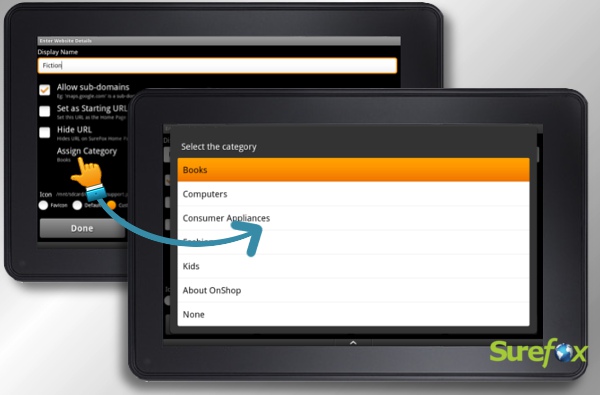 Tap on Allowed website in SureFox settings
Enter the details of the website and tap on Assign Category to open the list of categories.
Select the category of your choice from the Select the Category prompt.
Click on Done.

The selected website will be visible within the category you selected on SureFox Homescreen.
Note: When a category is deleted, all the websites within that category will be brought back to the SureFox homepage.
If you need further assistance, please submit a ticket here
For more details, click here.