For security and confidentiality reasons, earlier anyone who has access as an administrator to the consoles can click remote on any device and view what is happening without the end user's permission.
Admins can now configure the remote request on macOS devices using the "Unattended Remote Support" functionality under "SureMDM Agent Settings Job". Enabling this feature would give the end-users additional permission whether or not to share their macOS machine screen.
Password used for uninstallation is used to lock the settings tab of macOS Agent
Steps to enable unattended remote support:
Login to SureMDM Console
Navigate to Jobs
Select New Job and choose macOS
Select SureMDM Agent Settings job
Enter a name for the job
Choose Allow, Deny or Prompt for the Unattended Remote Support
Click OK to save the job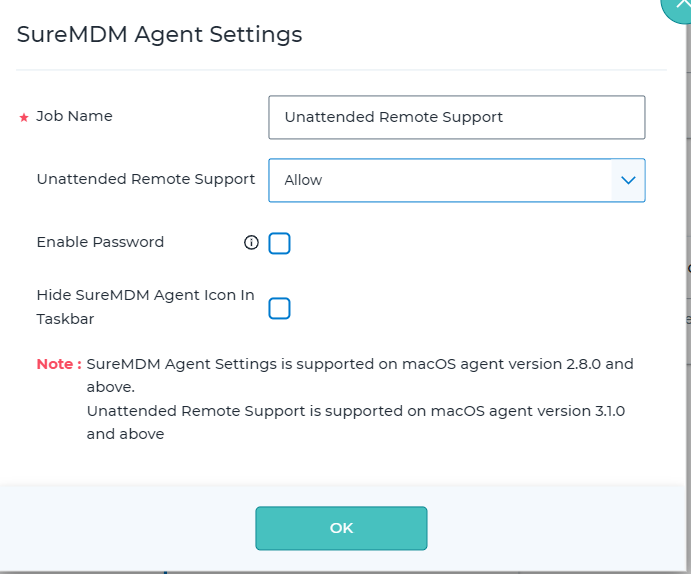 Notes:
Enable Password: If this option is enabled, the same password should be used to uninstall the SureMDM Agent from the macOS and the same password will be used to access the settings tab.
SureMDM Agent Settings is supported on macOS agent version 2.8.0 and above.
Unattended Remote Support is supported on macOS agent version 3.1.0 and above.