Sensible use of CPU by turning it ON or OFF whenever required can reduce the consumption of device battery power. SureFox has now an inbuilt option to prevent CPU usage ON or OFF. This makes sure that your Android device is not consuming battery power when it is not in use.
Follow below-mentioned steps to turn CPU OFF when device is not in active use.
1. Access SureFox Settings by tapping on the screen 5 times within 3 seconds.
2. Enter the SureFox Settings password.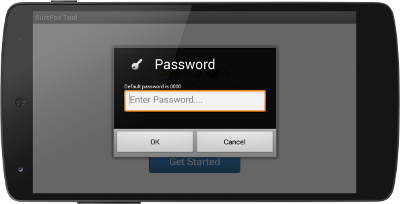 3. On SureFox Settings screen, tap Display Settings.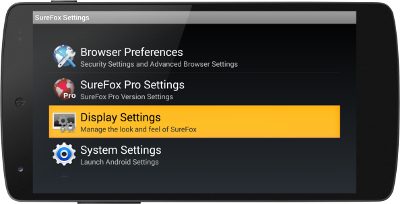 4. On Display Settings screen, tap Prevent Suspend.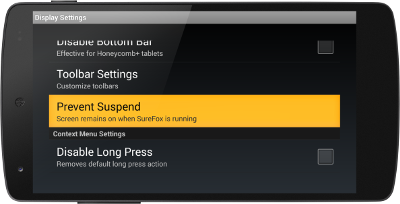 5. On Prevent Suspend Settings screen, tap and uncheck Keep CPU On option.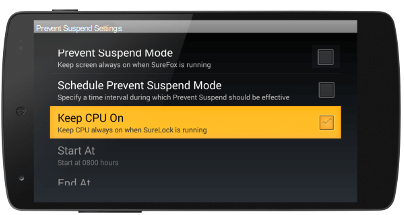 6. Tap Done.
Once done, when device is in suspended mode, the device will not keep the CPU running.
To know more about SureFox for Android, click here
To download a trial version of SureFox for Android, click here