To remotely monitor and capture the screen of an Android device using SureMDM, follow the steps below:
1. Download SureMDM Agent on the device and Log in to the SureMDM web console.
2. Select the device from Device List
3. Click Remote from Quick Action Toolbar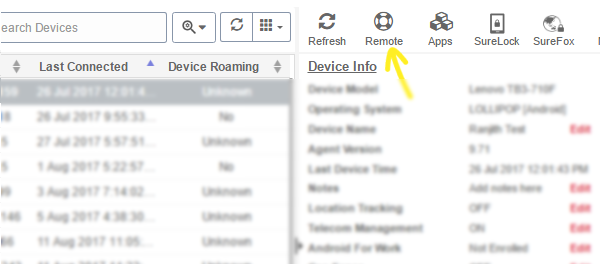 The new remote tab will let you view the real-time screen of the selected device and offers the following options:
Device Status
Settings – Rotate Screen / Image Quality
Play / Pause
Swipe To Unlock
Volume Control
Search
Screenshot – Capture and download the screen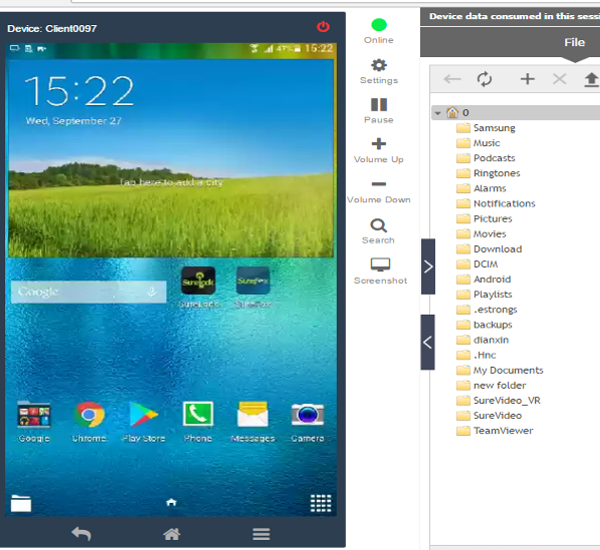 4. Click Screenshot to download the screenshot on your computer.
Note: Remote Screen Capture or Screenshot feature in SureMDM is available for Android devices running with OS Kitkat and above.
To read more about other remote features in SureMDM, click here