You have set up a kiosk at a stall in the supermarket for shoppers to go through food product reviews and calculate calories. Hence you have allowed two applications; a browser to browse through the products and a calorie calculator. You want every new user at the kiosk to start with the browser first even if the last user has left the calorie calculator open on the screen. What do you do?
All you have to do is to access SureLock Settings, set an Idle Timeout, and specify an application to auto-launch every time the device is idle for the specified time.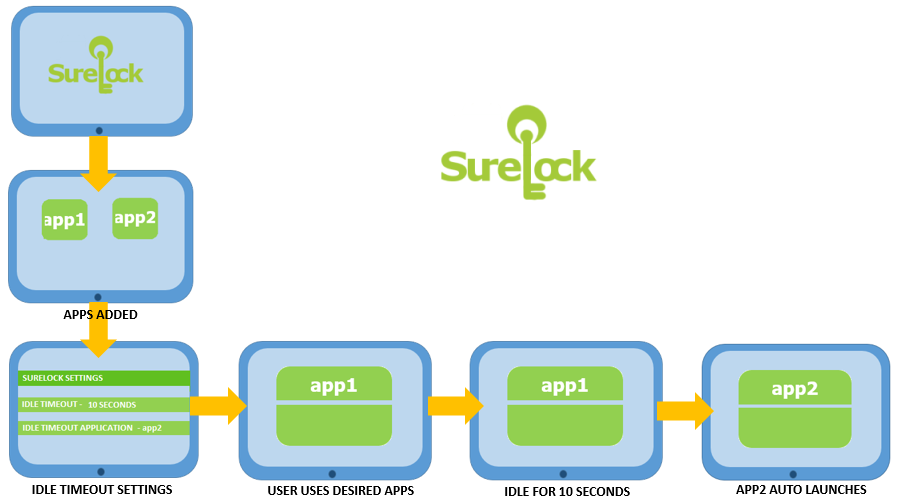 Here is how you do it.
1. Login to your SureLock Settings screen.
2. Tap on SureLock Settings
3. Tap on Timeout Settings under SureLock Settings
4. Tap on the Idle Timeout option to enable and enter the Idle Timeout value in seconds or minutes
5. Now tap on the Idle Timeout Application option to select the application. Tap on Done to complete.
To Know more about SureLock, visit https://www.42gears.com/surelock/.