When kiosks are used as part of the business strategy, it is very important to reflect your brand through colors, images, logos, or products' static advertisements.
And when your workforce is mobile in nature and uses field devices, it becomes crucial for the devices to represent you as a company and look professional and uniform.
In iPads locked using SureFox, you can achieve both through customization of Home Screen with desired wallpaper.
Here is how you can do it:
1. Access your SureFox Settings by tapping on SureFox Home Screen 5 times within 3 seconds and entering SureFox Password in the password prompt.
2. On the Settings screen, under SureFox Settings, tap on Browser Preference
3. On Browser Preference, under the Home Screen Wallpaper option, type in the name of the wallpaper image file saved in SureFox Documents
You can upload the wallpaper image using the Upload server feature. Click here for details.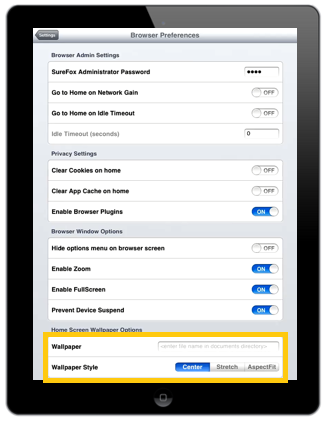 Note: You can also save the image file first in the SureFox Documents folder using Apps options in iTunes or Upload server feature in SureFox
4. Next, select the Wallpaper Style from the following options:
5. Once done, tap on Settings to complete
And whenever you want to change the wallpaper, follow the process of saving the image file first in the SureFox Documents folder using Apps options in iTunes.
Tips: The wallpaper space can be cleverly used in the following ways:
1. Guidance for the customer to use the kiosk –
If the wallpaper has steps for the customer on how to use the kiosk, no attendants would be required for customer guidance.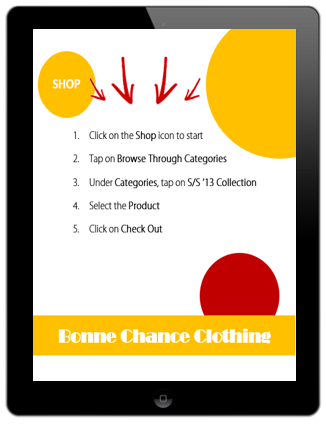 2. Company Dos and Don'ts for employees –
If the wallpaper has the company's values or do's and don'ts, employees are constantly being reminded about what to do and what not to do thus increasing efficiency.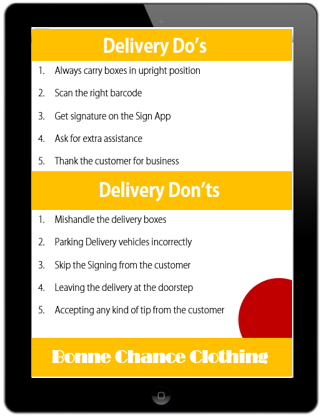 There is more that you can do with SureFox for iOS, to read more click here. For a free trial, click here

For more details on our products, click here
If you need further assistance, please submit a ticket here