SureLock has an option Send Error Report, using which an Admin can send the error reports such as logs and diagnostics information to 42Gears using which they will be able to diagnose the issue.
Purpose
The purpose of this knowledge article is to provide a guide on how to send SureLock error reports to 42Gears for troubleshooting.
Prerequisites
NA
Steps
Access SureLock Admin Settings.
In the Admin Settings screen, tap on SureLock settings.
Go to Miscellaneous Settings and check the Send Error Report option.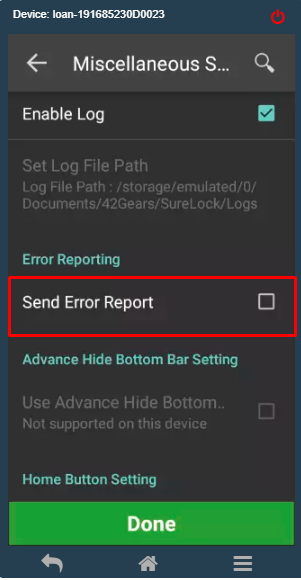 Click Yes on the confirmation screen that appears next and Save the configuration changes.
This will help Admin share the logs and reports with the 42Gears team for further investigation of the reported issue.
Need more help? Here's how to get help from our experts.